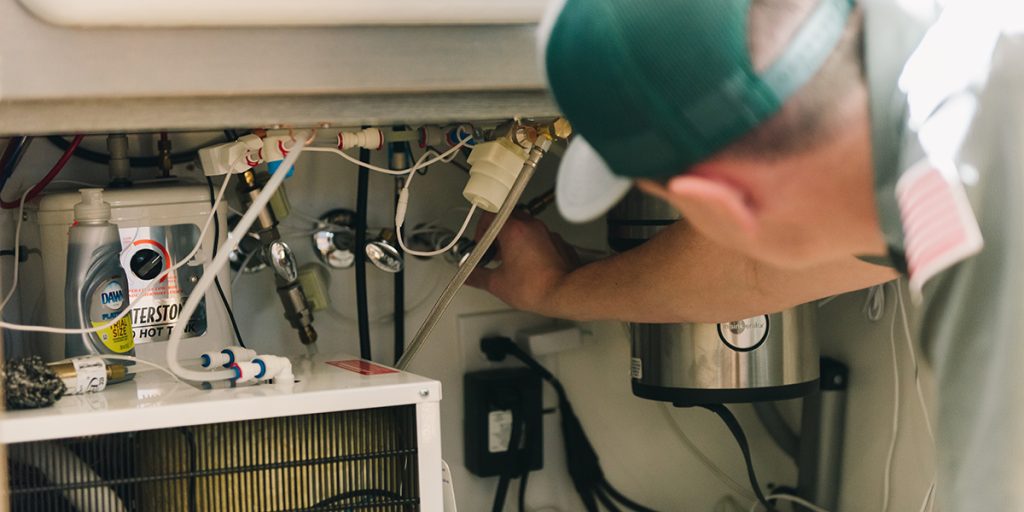 Protect your home or business from plumbing disasters with Rainforest Plumbing & Air.
If you need emergency plumbing repair in Phoenix, Arizona, will you be able to react instantly to get help? Knowing who to call and what to ask for is essential to prevent the emergency from getting out of control.
A burst pipe, sewer line backup, or water heating failure can interfere with your daily life, put people's health at risk, and cause thousands of dollars in property damage. Every moment counts during a plumbing emergency, so you cannot afford to be stuck evaluating bids from competing plumbers. When you need someone to fix your plumbing quickly, call Rainforest Plumbing & Air for efficient pipe repair and reliable pipe replacement in Phoenix, AZ
When to Call an Emergency Plumber
Unfortunately, plumbing emergencies can be insidious, especially if they occur in the basement, under your lawn, or inside the walls. However, many plumbing emergencies have telltale warning signs that can help property owners detect and fix them before they cause serious damage. Some indicators of an imminent or ongoing plumbing emergency include:
In some cases, you might be able to narrow down the source of the problem. Are all the water fixtures (faucets, showers, and toilets) affected by the problem, or can you localize the problem to a single room or part of the house? When you call Rainforest Plumbing & Air for emergency plumbing repair, Phoenix's best technicians will do what they can to help you narrow down the source of the problem while they mobilize an emergency response. 
If you suspect a leak, it might be a good idea to turn off the water supply to the home to minimize the amount of water that leaks from your pipes while you contact the emergency plumber. A professional plumber should be able to provide you with additional tips to help you deal with the crisis based on your particular circumstances.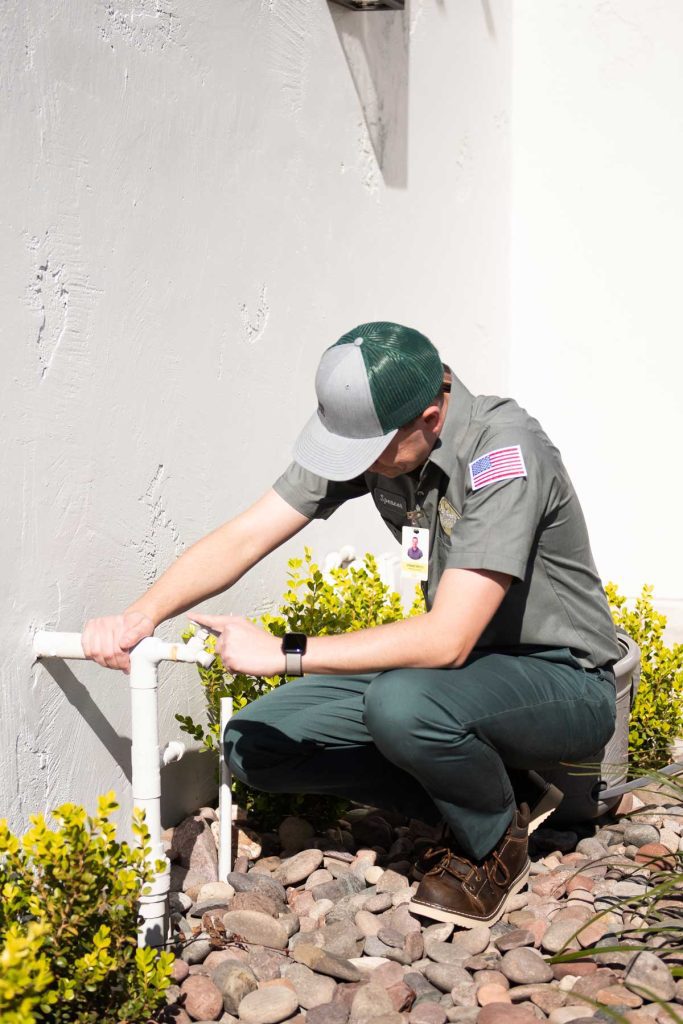 Types of Emergency Plumbing Service
Your emergency plumber can assist in many emergency situations. Even if you aren't sure whether the problem is plumbing related, the advice of a plumber can rule out plumbing-related causes and help you to be aware of how emergencies such as heating failures and power outages can impact your plumbing.
The Emergency Response Process
The first thing we will do for emergency plumbing repair in Phoenix is listen carefully as you describe your situation. We will advise you if you need to do anything immediately, such as disconnecting the water supply or vacating the premises. We will schedule a repair technician to come to your property as soon as possible, often within the same day. Our vans have the latest equipment to diagnose and repair the leading causes of plumbing emergencies.
We are always upfront about repair costs and will never try to sell you any plumbing services without giving you all the information you need. We will help you make an informed decision about how to approach your emergency plumbing repair. We understand how anxious, frustrated, and impatient a homeowner or business owner can be during a plumbing emergency—we will do whatever we can to put you at ease and never make you feel rushed.
Here are just a few of the emergency services we offer at Rainforest Plumbing & Air.
In many cases, we can clear, repair, or replace pipes from the inside using a camera and specialized equipment to affix patches to damaged lengths of pipe. This can save us from cutting through drywall or breaking up concrete during the repair process.
Even if your problem doesn't involve the water pipes, we might be able to help. We can repair gas leaks, fix water heaters, and address a variety of heating and cooling problems. Some HVAC problems, such as condensate leakage or pump failures, can initially look like plumbing failures.
An Emergency Plumber You Can Rely On
Rainforest Plumbing & Air is a licensed and insured emergency plumbing company with many excellent reviews on Yelp and Google. We have accreditation with the Better Business Bureau and a solid record of customer satisfaction and honest business practices. Our many satisfied customers can attest to our reliable service and consistent willingness to exceed expectations and do whatever is necessary for our customers' peace of mind.
Prompt, Attentive Emergency Service, Day or Nigh
When you call Rainforest Plumbing & Air for emergency service, you can count on personal attention and exceptional service from the moment we pick up the phone. We are available 24 hours a day, 7 days a week.
Our understanding and considerate team members have considerable experience with customer service. Even if you are exhausted and at your wit's end because a plumbing problem has turned your day or night upside down, you can count on us to guide you through it. 
Preventing Property Damage
Calling an emergency plumber in the minutes or hours after a plumbing emergency can save you from having to call a water damage mitigation specialist later, often at a much higher cost than plumbing repair services. Once wastewater or water from the public water supply has the chance to seep into spaces in your home and stagnate, bacteria and mold can proliferate.

Our exclusive membership plan offers many benefits that improve system efficiency and provide discounts on service calls, while giving you priority service and peace of mind.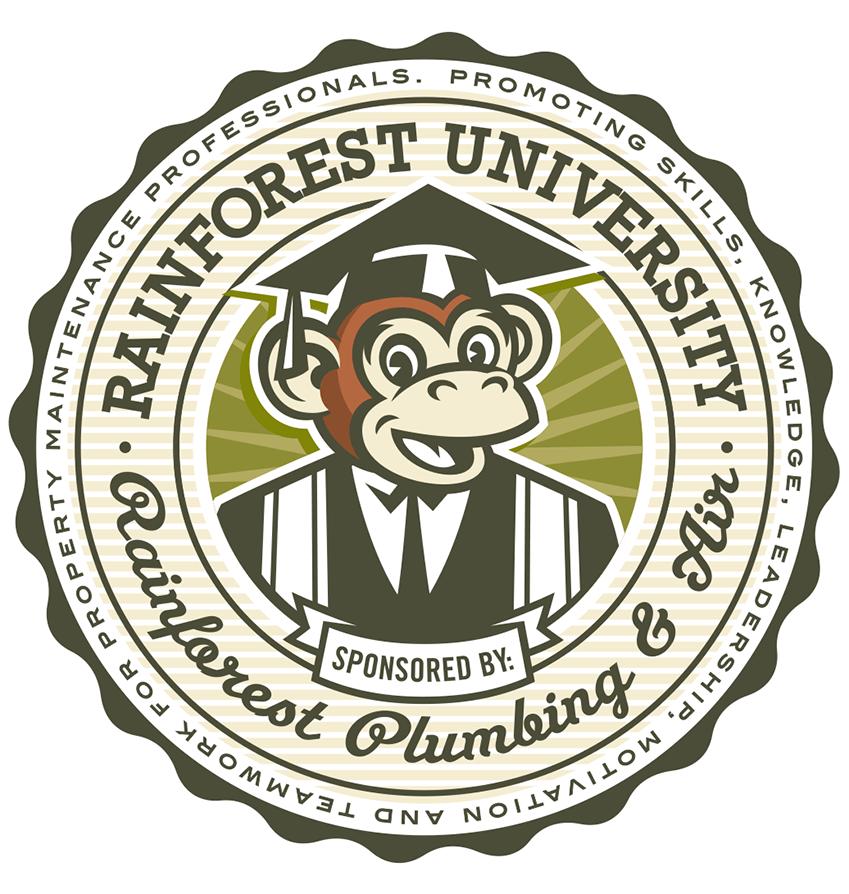 Promoting skills, knowledge, leadership, motivation, and teamwork.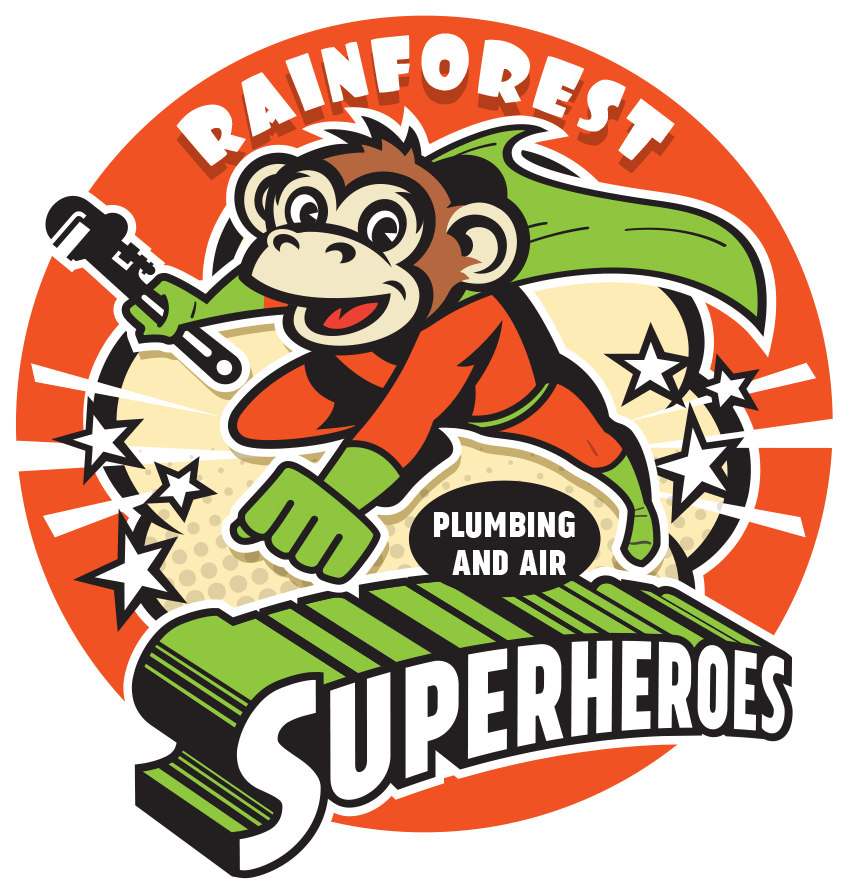 We are hiring! Apply to join our team for great experience and benefits.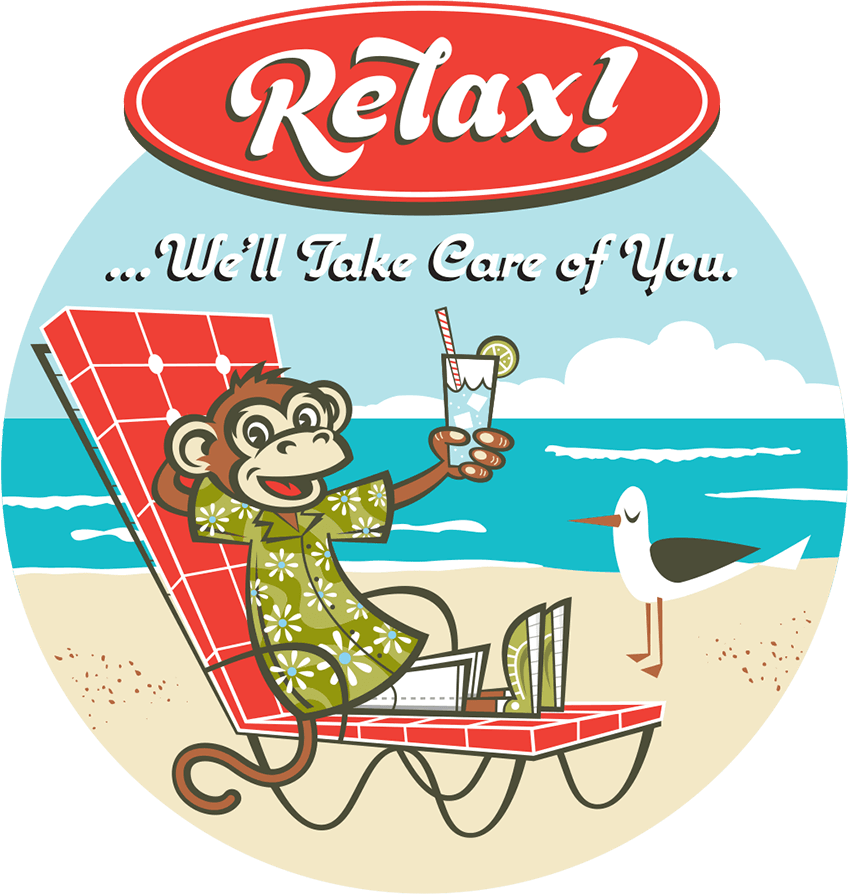 We know you have many choices, but there's only one with the up-front guarantee!
Contact Rainforest Plumbing & Air For Emergency Plumbing Repair in Phoenix
When they need emergency plumbing repair, Phoenix property owners can't afford to wait. Every business owner and homeowner in the Phoenix, AZ, area should have our number at their fingertips so they can call for service at a moment's notice.
Rainforest Plumbing & Air is the most experienced, capable, and committed emergency plumbing service provider in Phoenix, AZ, and the surrounding areas. For burst pipes, slab leaks, and other serious plumbing problems, call (480) 712-4477 to speak with a plumbing expert today.
You guys always do right by me and my properties.
Honest, fair, and reliable. If you need a contractor you can trust call rainforest! Then cancel your home warranty and buy the cabana club!
Very reasonable and efficient, I am so grateful and relieved
My water bill doubled and I called Rainforest in a panic. Amber could not have been nicer or more helpful on the phone and Rob showed up two hours later, which was ahead of schedule. He figured out ...
I love you guys so much
Scott he's the best he's so professional kind and helpful even after he was done with my air conditioner he came in and showed me how to do the thermostat
Fantastic Service
Omar was fantastic! Very professional and thorough. Thank you so much for taking care of our needs in a timely manner. We appreciate you!!
Great service technician
Chris was courteous and knowledgeable. Quickly fixed my leaky sink. Rainforest let me know he was on his way with his picture so I knew who he was when I answered the door.