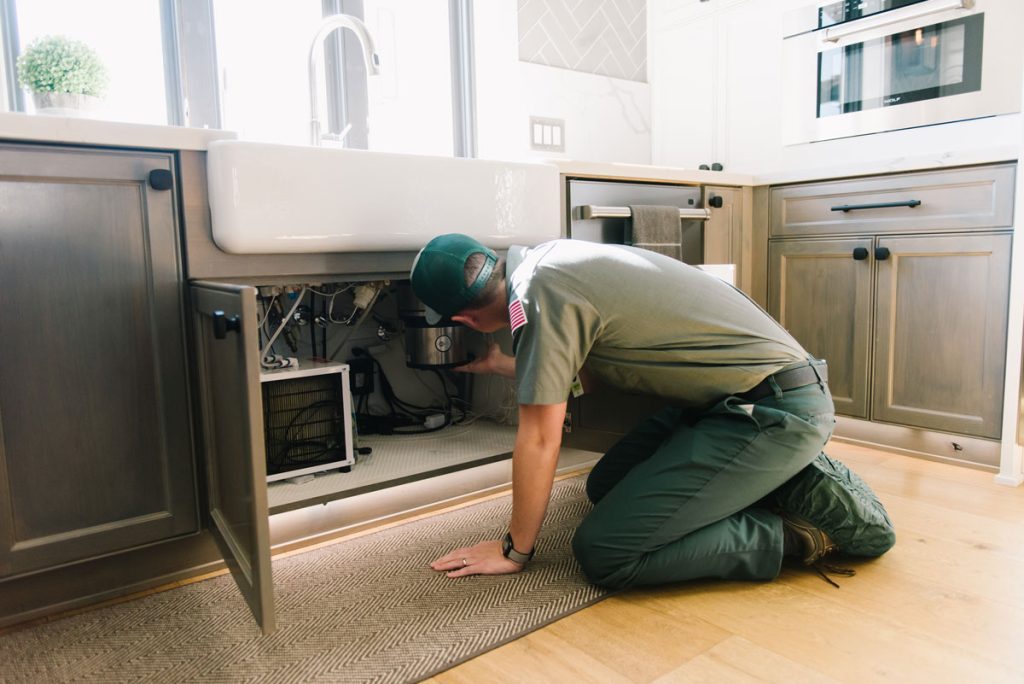 Say Goodbye to Clogs with A New Garbage Disposal Installation
Phoenix Garbage Disposal Repair
When it comes to getting rid of unwanted mess in the kitchen, they seem to take care of all the dirty work for us. Yet should we really be relying on our garbage disposals for everything? Having a broken garbage disposal can be a huge pain. However, with proper use and some routine maintenance, a garbage disposal (or disposer) can last for many years. On the other hand, when the device is finally worn out or broken, it can lead to slow or clogged drains and a foul smell from kitchen waste. Keep reading for everything you need to know about garbage disposal care, and make sure you call Rainforest Plumbing & Air when you need expert 
garbage disposal repair
 in Phoenix. Our Phoenix garbage disposal installation team is available by phone at 
480-359-3664
How Does a Garbage Disposal Work?
Garbage disposals allow you to grind up food into small pieces so that it easily passes through sewage drain pipes. If you cook a lot or have pets that get into the trash, this handy gadget can make your cleanup faster and easier. Garbage disposals are attached to the bottom of the drain in a kitchen sink and as you feed scraps of food into your drain, a shredder grinds them up. You have to run cold water while the disposal is operating so it can help push the food down, but in general, these appliances are very helpful and extremely easy to use.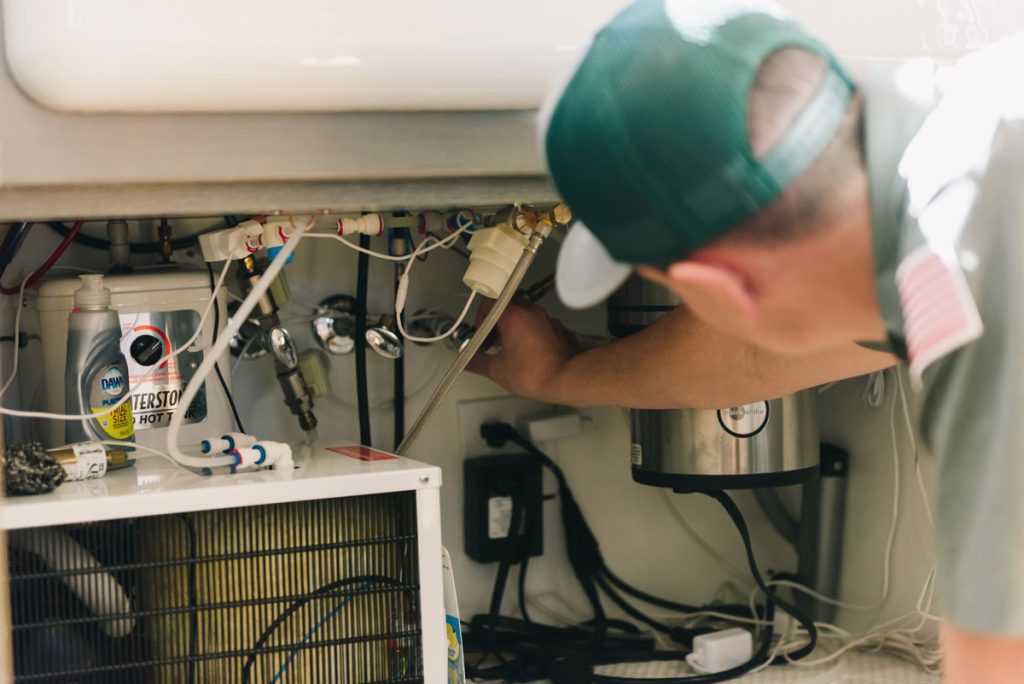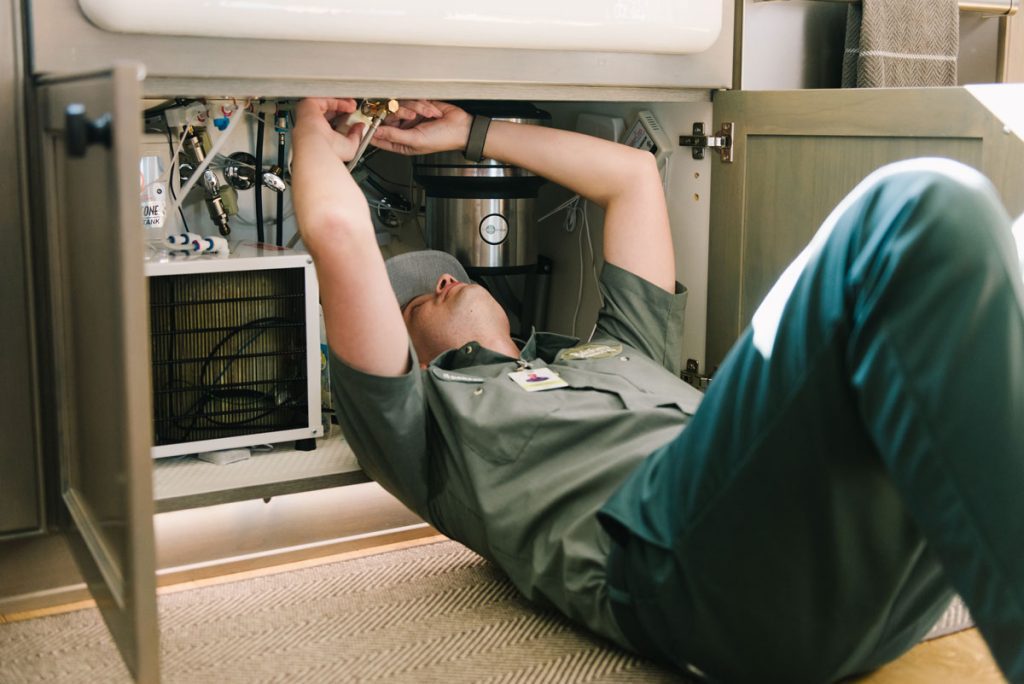 Maintaining a Garbage Disposal
A garbage disposal will sometimes automatically shut off if an overload occurs. When this happens, it is important to clear the disposal by running some hot water down it and then pressing the rest button on the underside of the unit. If this does not work, there may be a problem with the wiring. The unit may also jam, but fortunately, the majority of garbage disposals on the market today come with a jam wrench (which is really just an Allen wrench.) On the bottom of the unit is a hole where the wrench will fit. Just insert the wrench and turn it back and forth until the jam is freed.
Your garbage disposal's blades may also become dull after years of use. Although many people will recommend using materials such as glass and chicken bones to sharpen the blades, we DO NOT recommend either of these. The safest and easiest option, other than replacing the blades entirely, would be to use a small amount of ice.
PLEASE EXERCISE EXTREME CAUTION WHEN CLEANING YOUR GARBAGE DISPOSAL – MAKE SURE TO DISCONNECT FROM POWER BEFORE INSERTING ANY CLEANING TOOL INTO THE DISPOSAL AND NEVER-EVER PUT YOUR HAND IN THE UNIT FOR ANY REASON!
How Can I Tell If I Need Garbage Disposal Repair
Remember, in addition to the tips mentioned above, the best way to take care of your garbage disposal is to watch what you are putting down it. It may have the word "garbage" in its name, but this device is only meant to take care of small scraps of food—for everything else, put it in the trash can instead.
Foods you should avoid putting down your garbage disposal include:

Our exclusive membership plan offers many benefits that improve system efficiency and provide discounts on service calls, while giving you priority service and peace of mind.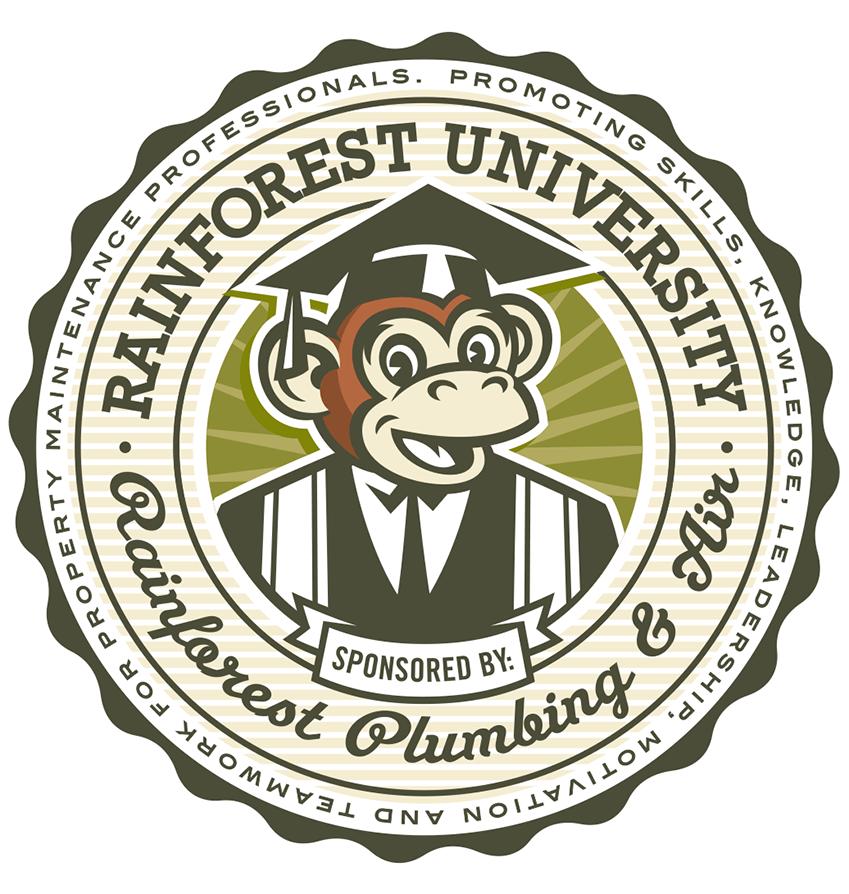 Promoting skills, knowledge, leadership, motivation, and teamwork.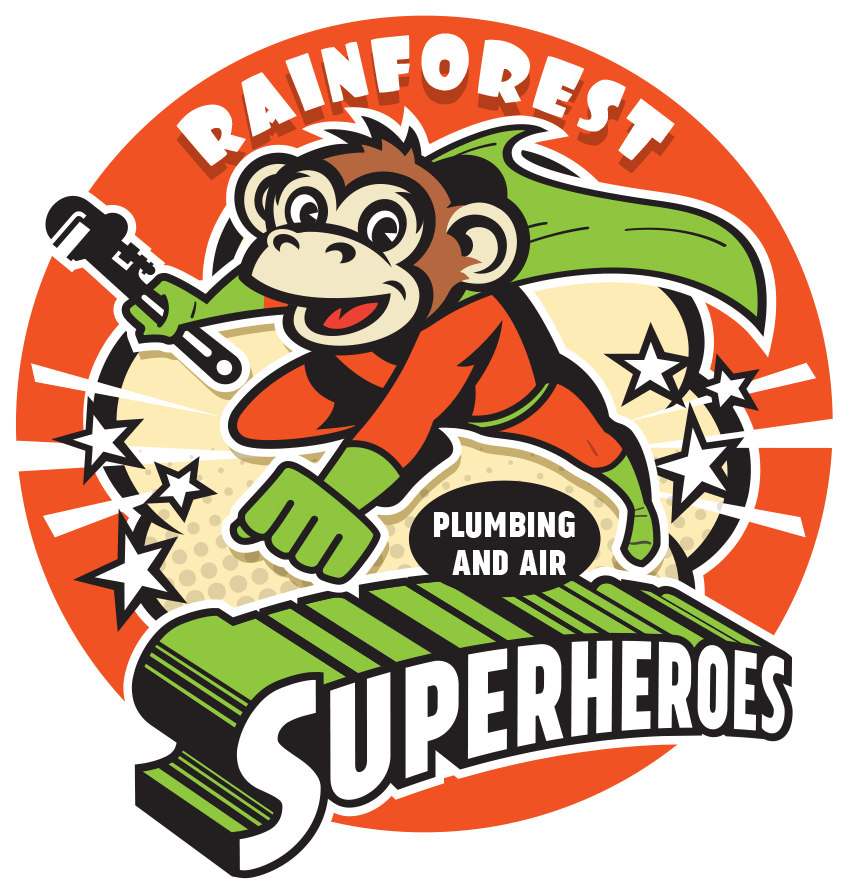 We are hiring! Apply to join our team for great experience and benefits.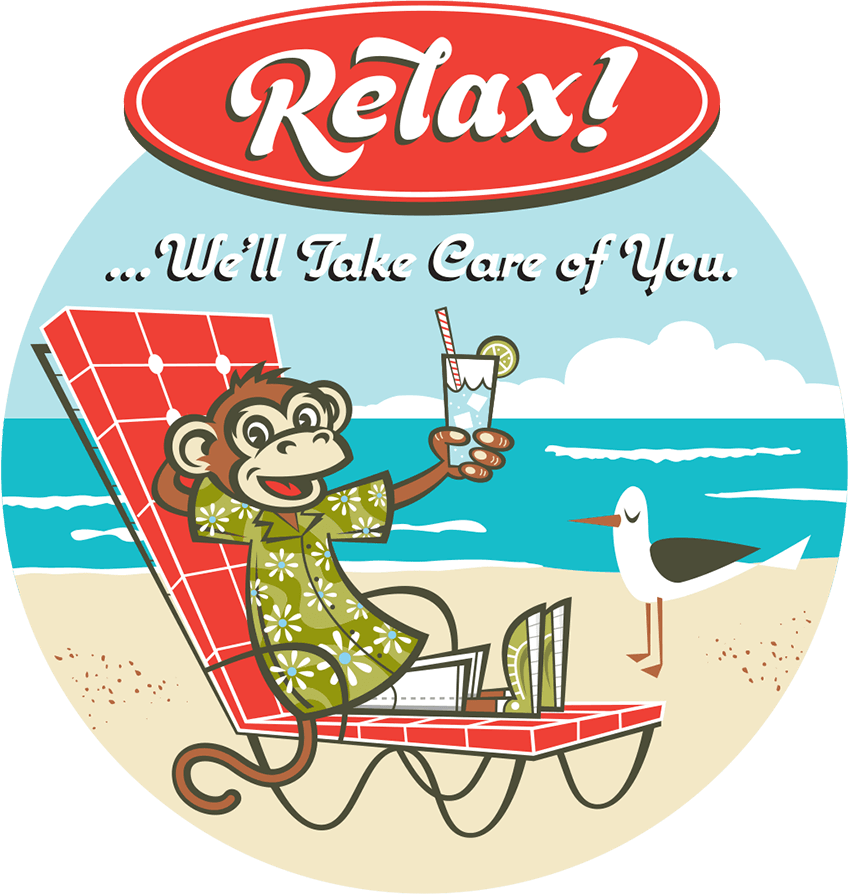 We know you have many choices, but there's only one with the up-front guarantee!
Call Our Phoenix Garbage Disposal Repair Team Today
With over 20 years of experience in the plumbing industry, taking care of garbage disposal repairs is no problem for Rainforest Plumbing & Air. Contact us today, and you can take advantage of 
specials
 and financing options to help make our work even more affordable. Our team has a 
reputation
 for honest and effective service, and with our 
"

up-front guarantee

"
on pricing, you'll always get a great deal when you hire Rainforest Plumbing & Air.
For Phoenix garbage disposal repair experts call 480-359-3664 or just send us a message online.
You guys always do right by me and my properties.
Honest, fair, and reliable. If you need a contractor you can trust call rainforest! Then cancel your home warranty and buy the cabana club!
Very reasonable and efficient, I am so grateful and relieved
My water bill doubled and I called Rainforest in a panic. Amber could not have been nicer or more helpful on the phone and Rob showed up two hours later, which was ahead of schedule. He figured out ...
I love you guys so much
Scott he's the best he's so professional kind and helpful even after he was done with my air conditioner he came in and showed me how to do the thermostat
Fantastic Service
Omar was fantastic! Very professional and thorough. Thank you so much for taking care of our needs in a timely manner. We appreciate you!!
Great service technician
Chris was courteous and knowledgeable. Quickly fixed my leaky sink. Rainforest let me know he was on his way with his picture so I knew who he was when I answered the door.