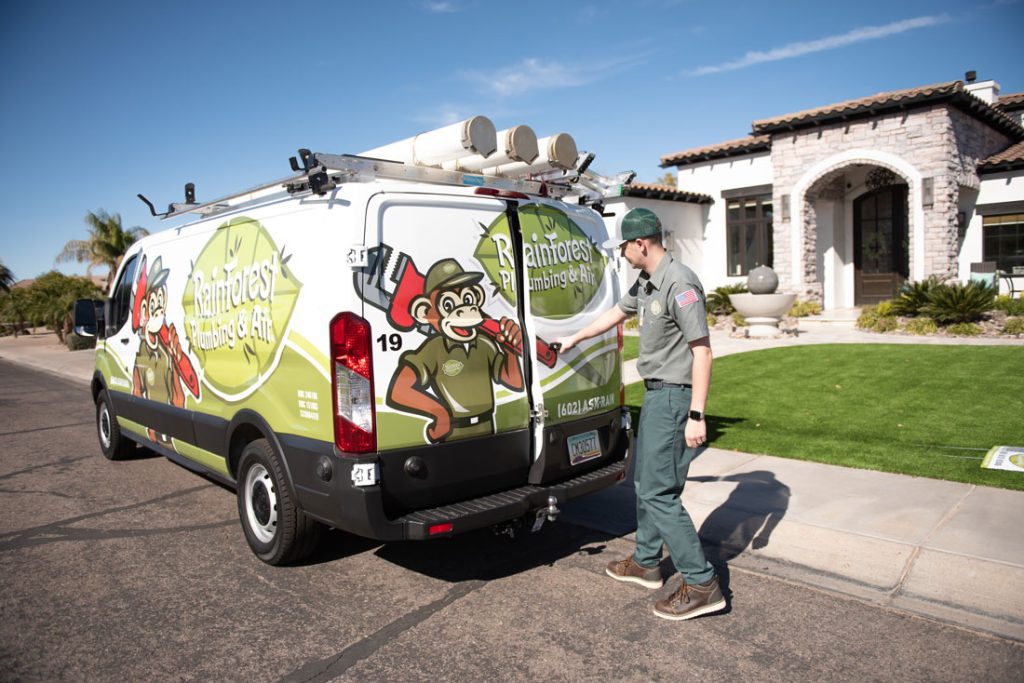 Make Sure Your Water Is Always Hot With Water Heater Replacement or New Installation
Circle City Water Heater Repair
Broken water heaters can be a crippling component in any indoor plumbing system. With your water heater, problems arise when there is no hot water or not enough hot water—or sometimes when the water is too hot!
The good news is that Rainforest Plumbing & Air is here to provide Circle City water heater repair and installation that you can rely on. For over 20 years, our plumbing pros have been trusted across the area to get the job done right, and our team is fully licensed, insured, and background-checked to provide the safe, efficient services you need. Our plumbers are also highly trained to handle all the latest, industry-leading water heater models on the market, and can provide cutting-edge upgrades to suit practically every home. And with our "up-front guarantee" on pricing, you'll never have to worry about paying more than you can afford to on any job. Call today to schedule quality water heater service in Circle City, Mesa, and across the East Valley and get ready to enjoy the perfect water temperature year-round.
Contact Rainforest Plumbing & Air at (480) 359-3664 for Circle City Metro Area.
How Does a Water Heater Work?
A water heater is essentially a large tank (they vary in size) that intakes water through your plumbing system and then heats it up. It does this in a number of ways depending on what kind of heater you have. In the case of electric heaters, the heat is generated by two thick heating elements similar to the coils found in the back of an oven. A thermostat on the outside of the unit controls these heating elements, making sure the water inside the tank is the right temperature for you. From there, the heater uses the principle that heat rises in order to get the hot water to come out instead of the cold. In the event of an emergency, the water heater has a series of valves that allow the pressure to be released or to drain the water in order to replace the elements.
Natural gas water heaters are generally more efficient systems than electric water heaters. If you currently have an electric water heater and natural gas is available in your area, a switch might save you a lot of money in electricity costs, although before you rule out an electric model entirely, check with your utility company (sometimes special off-peak rates or options for purchasing renewable power are offered that can make electric water heaters the more cost-effective option.) Propane water heaters are another method of heating water in a residential property, and while they are usually more expensive to install than traditional gas water heaters, your utility bills thereafter may be cheaper with a propane heater. However, the energy efficiency of propane water heaters is about 15% lower than similarly sized electric models, and propane heaters require a flue to be installed in order to vent the dangerous carbon monoxide gas that the heater produces as a byproduct.
water heater repair & installation
Do I Need Water Heater Repair or Installation in Circle City?
When an electric water heater stops working, it may be because one or both of the elements have burned out or some of the circuitry is faulty. Meanwhile, in a gas/propane water heater, your unit may experience problems related to flue piping, debris in the tank, or even a gas leak. Regardless of what's causing your water heater to malfunction, however, it's important to call an experienced water heater technician right away to take care of it. Waiting to deal with a water heater issue could be dangerous, and also force you to spend more on service in the long-run. Fortunately, Rainforest Plumbing & Air provides water heater repairs that are fast and comprehensive. And if you do need water heater installation in Circle City, we promise to offer you a variety of energy-efficient options to perfectly suit your home's needs. Signs there may be a problem with your water heater include:
Your water heater is making strange noises
Your water heater is emitting an odd smell
Your water heater tank is leaking
Your water heater is over ten-years-old
Your water is discolored or rusty looking
Your water bills are going up
Your home no longer gets a sufficient supply of hot water
Your home is experiencing poor water flow/water pressure
Ever wondered why the temperature in your shower changes when someone flushes the toilet? Typically, it's because your home's water pressure is low. As a result, cold water is diverted from the shower to fill the toilet, and the remaining water pressure in the shower lines is left hot. You may be able to remedy this with a pressure balancing valve or a thermostatic valve, both of which can be bought from Moen, Kohler, and Delta. Or you can call Rainforest Plumbing & Air. We offer you top-notch water heater replacement parts, ensuring those cold bursts in the shower become a thing of the past.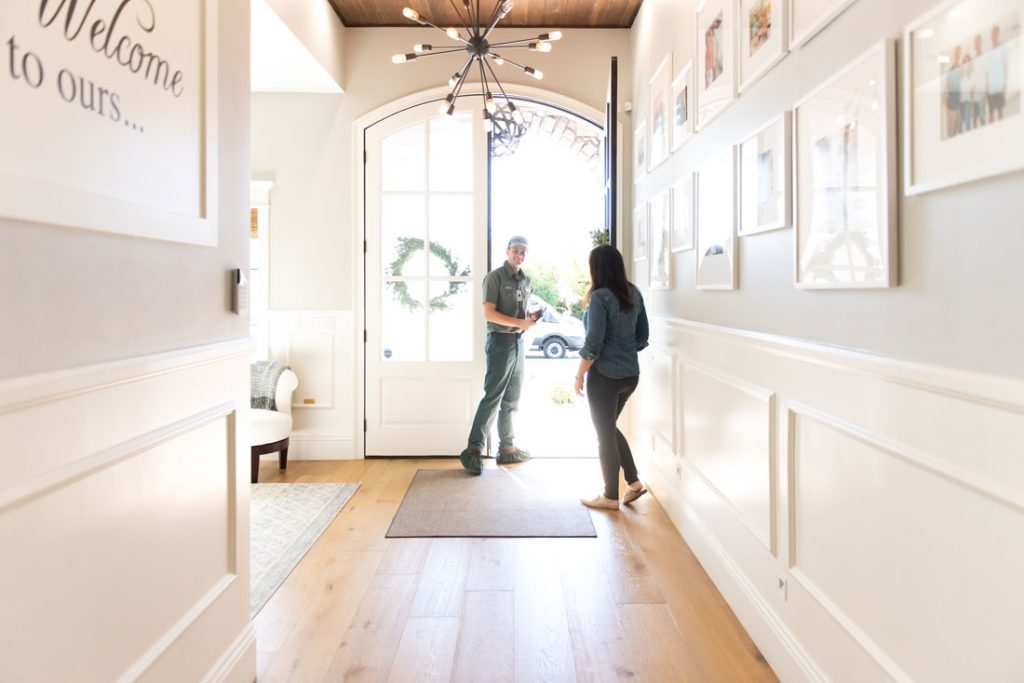 Signs You Need Water Heater Replacement
What to Know About Tankless Water Heaters
Tankless water heaters, which use high-powered burners to quickly heat water as it runs through a heat exchanger, are roughly 22% more energy-efficient on average than traditional gas-fired storage-tank models. This is because they do not have to reheat your water supply in a tank over and over again.
Many customers enjoy tankless water heaters because they keep your bills low, are better for the environment, are easy to install/service, and – best of all – provide an instant supply of hot water on-demand. However, initial costs associated with tankless water heaters are high, and water temperature may be inconsistent with these models, depending on your home's electricity or gas supply.

Our exclusive membership plan offers many benefits that improve system efficiency and provide discounts on service calls, while giving you priority service and peace of mind.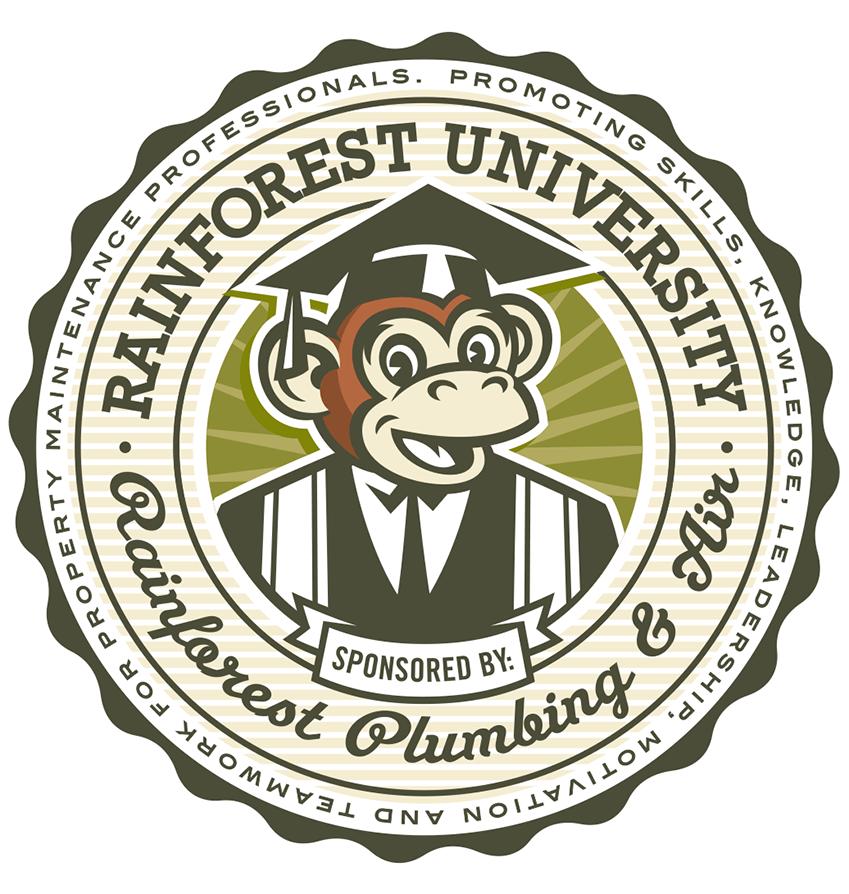 Promoting skills, knowledge, leadership, motivation, and teamwork.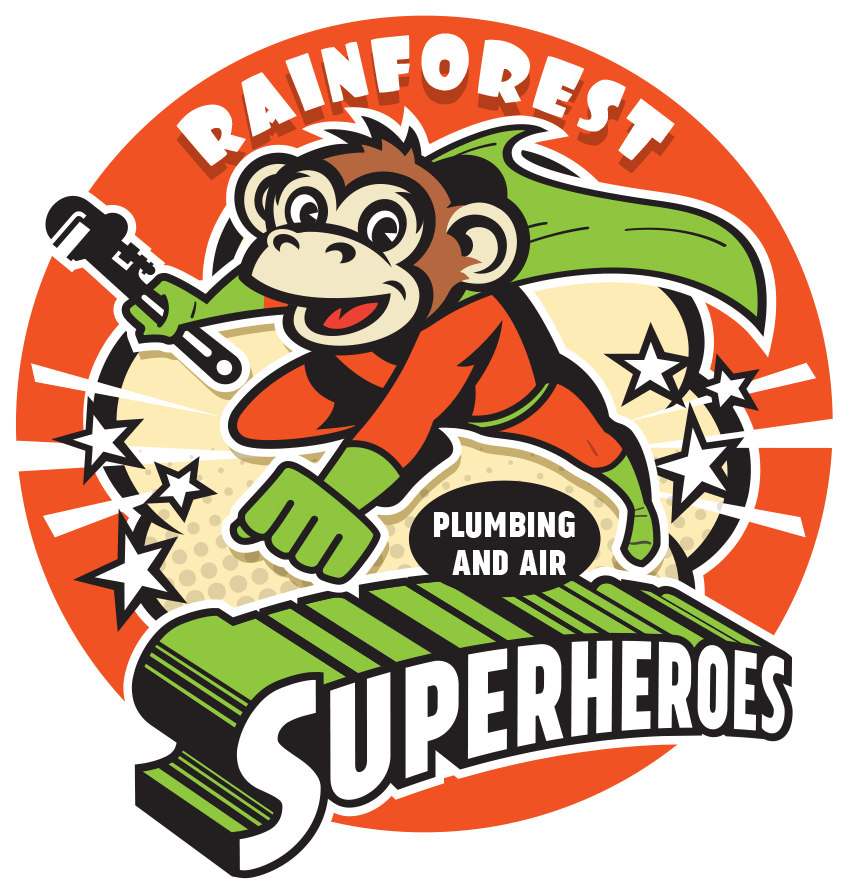 We are hiring! Apply to join our team for great experience and benefits.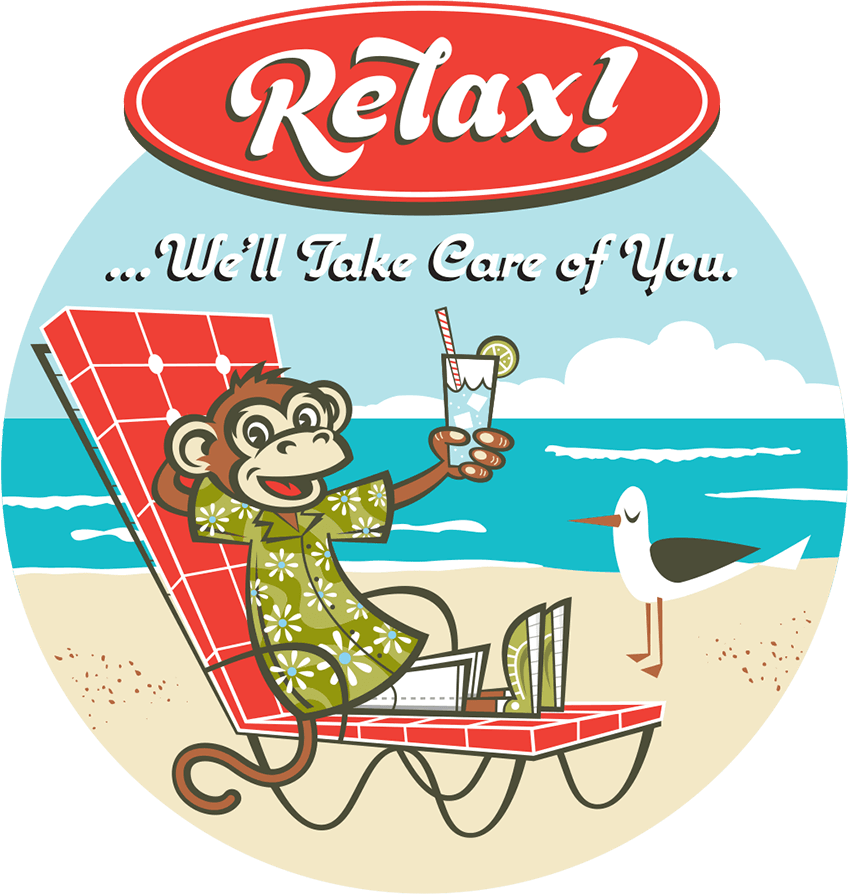 We know you have many choices, but there's only one with the up-front guarantee!
Trust Rainforest Plumbing & Air for All Your Circle City & Mesa Water Heater Needs
Rainforest Plumbing & Air believes strongly that everyone deserves affordable plumbing and water heater service, which is why we offer a number of specials, payment plans, and financing options. We also provide free estimates, so you never feel pressured into committing to repairs or replacements. And with same-day appointments available upon request, we will strive to get your water heater up and running again before you know it. Call today for water heater repair or replacement, and find out what our Better Business Bureau-approved Circle City water heater company can do for you.
Rainforest Plumbing & Air is available by phone at (480) 359-3664 for Circle City Metro Area or you can contact us online.
You guys always do right by me and my properties.
Honest, fair, and reliable. If you need a contractor you can trust call rainforest! Then cancel your home warranty and buy the cabana club!
Very reasonable and efficient, I am so grateful and relieved
My water bill doubled and I called Rainforest in a panic. Amber could not have been nicer or more helpful on the phone and Rob showed up two hours later, which was ahead of schedule. He figured out ...
I love you guys so much
Scott he's the best he's so professional kind and helpful even after he was done with my air conditioner he came in and showed me how to do the thermostat
Fantastic Service
Omar was fantastic! Very professional and thorough. Thank you so much for taking care of our needs in a timely manner. We appreciate you!!
Great service technician
Chris was courteous and knowledgeable. Quickly fixed my leaky sink. Rainforest let me know he was on his way with his picture so I knew who he was when I answered the door.
Proudly Serving the Entire Phoenix Metropolitan Area
We extend our services to the cities of Maricopa County and parts of Pinal County: