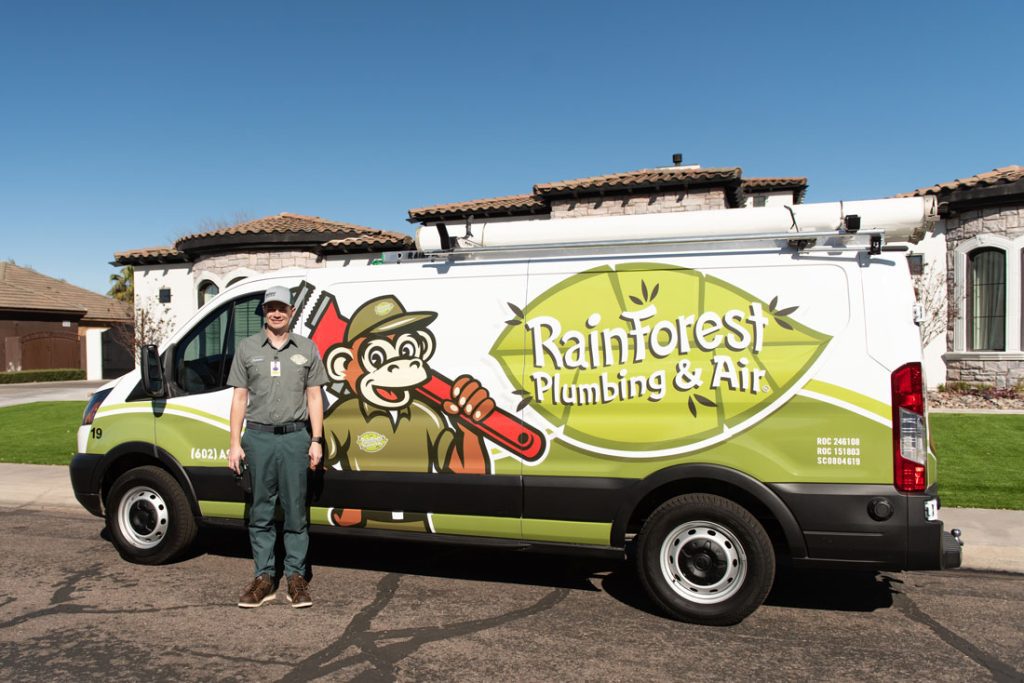 Dependable & Lasting 24-Hour Emergency Heating Replacement
Heat Pump Installation in Queen Creek, AZ
Heat pump units are a great way to heat your home or business. They expend a small amount of energy to produce heat and usually utilize the same pump or compressor that the air conditioning unit uses. All heat pumps operate on a principle called heat transfer, which means that they pull heat out of the air or ground and use it to heat the air that flows into your home.
Rainforest Plumbing & Air offers high-quality replacement and new heat pump installation in Queen Creek, Mesa, and the East Valley. We will be able to service your residential or commercial property's heat pump unit at a reasonable price, and if you do need to install a new one, we promise to provide you with a cutting-edge model designed to last for years to come. Call now to schedule a free estimate, and let our HVAC pros at Rainforest take care of all your comfort needs.
Contact us online or call to schedule industry-leading replacement or new heat pump installation in Queen Creek today! Queen Creek Metro Area: (480) 359-3664
What Type of Heat Pump Is Right for Me?
Heat pumps are a good two-in-one HVAC option, as they can provide both heating and cooling relief. They tend to be particularly popular in climates like Queen Creek, AZ, where may homeowners do not need the heavy-duty heating power that comes with a central air system like a furnace or boiler. They also tend to be safe, energy-efficient, have long lifespans, require minimal maintenance, and release low carbon emissions.
There are three main kinds of heat pumps to consider when choosing this type of system:
Air-Source Heat Pumps
Absorption Heat Pumps
Ground-Source Heat Pumps
Air-Source Heat Pumps
The air-source heat pump is the most common type. These are usually set up a lot like split system air conditioning in that one unit is outside and the other is inside. The outside end houses a fan and a compressor. As the fan blows, air from outside is brought in, where it blows over cold coils. The refrigerant in the coils converts the air to vapor, which is taken in by the compressor. This heats the refrigerant on the other end. The inside end houses the hot coils and as air from the house blows over the hot coils, it heats up, rises, and is drawn into a duct by a fan. The warm air is then transported to all parts of the home through the duct system in the walls and ceilings. Alternatively, the refrigerant can be reversed so that the hot end is on the outside and the cold on the inside. Thus, the heat pump can actually serve as an air conditioner. This is very economical because it eliminates the need for both an air conditioning unit and a heater.
Absorption Heat Pumps
Ground-Source Heat Pumps
Gas Boiler Service in Queen Creek: Dependable Solutions for Your Heating Needs
In the brisk winters of Queen Creek, ensuring your heating system operates at its best is essential for a cozy home or business. Gas boilers are a popular choice for heating, providing efficient warmth during colder months. If you reside in Queen Creek, AZ, and require reliable gas boiler service, Rainforest Plumbing & Air is here to cater to your heating needs.
Our experienced technicians at Rainforest Plumbing & Air are well-versed in both old and modern gas boiler systems. We understand the importance of a properly functioning gas boiler, especially when temperatures drop. Whether it's a repair, maintenance, or a new gas boiler installation, we ensure our service is safe, efficient, and in compliance with industry standards.
When it comes to your heating requirements, choosing a dependable service provider is crucial. Rainforest Plumbing & Air offers top-quality gas boiler service in Queen Creek, delivering solutions that prioritize your comfort and safety. Contact us today and experience unparalleled service for all your gas boiler needs.
quality installation & replacement
Resolving Issues via Quality Installation & Replacement
Breakdowns within heat pumps can occur due to a number of different parts, including the burner, generator, or absorber. Fortunately, Rainforest Plumbing & Air technicians are trained to work with all kinds of systems, providing heat pump repair ASAP. If you are looking to upgrade to a heat pump, we will also help you determine whether an air-source, absorption, or ground-source unit is right for your home.
Give us a call today for heat pump replacement in Queen Creek, Mesa, or the East Valley, and don't forget to ask us about available specials and financing options. Our work also comes with our "up-front guarantee," meaning you always know what you are paying for—no hidden fees, no last-minute surcharges, no tricks of any kind. We have a reputation across the area for efficient, friendly, and affordable service, so you never have to worry whether you are making the right call when you hire Rainforest Plumbing & Air.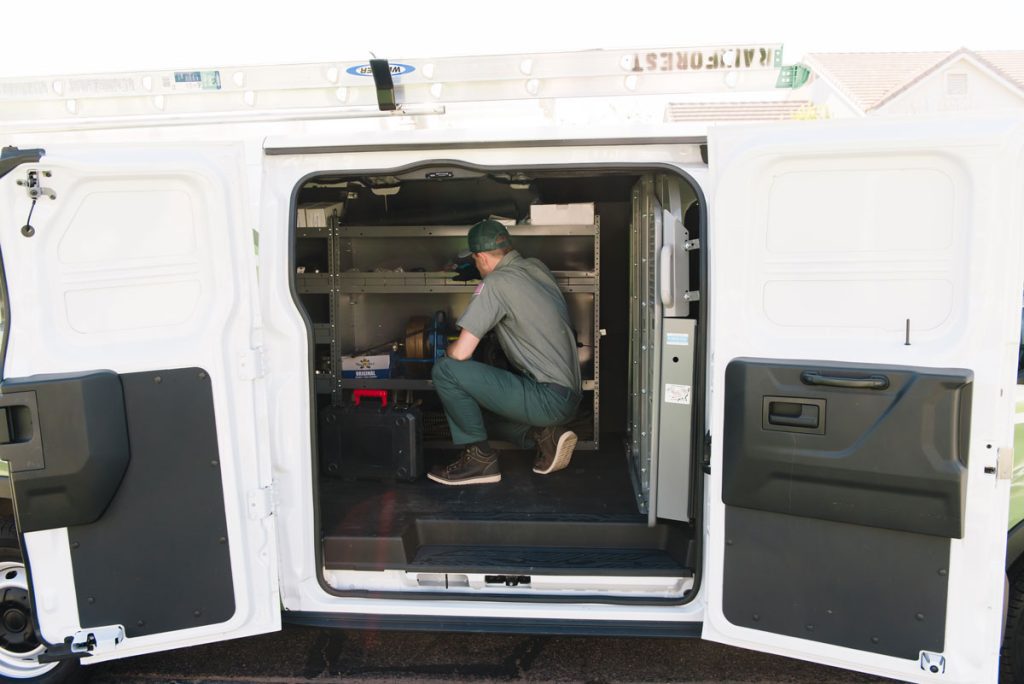 Signs You Need Heat Pump Replacement
Call or contact us online to request best-in-class system replacement or new heat pump installation in Queen Creek, Mesa, or the East Valley today! Queen Creek Metro Area: (480) 359-3664

Our exclusive membership plan offers many benefits that improve system efficiency and provide discounts on service calls, while giving you priority service and peace of mind.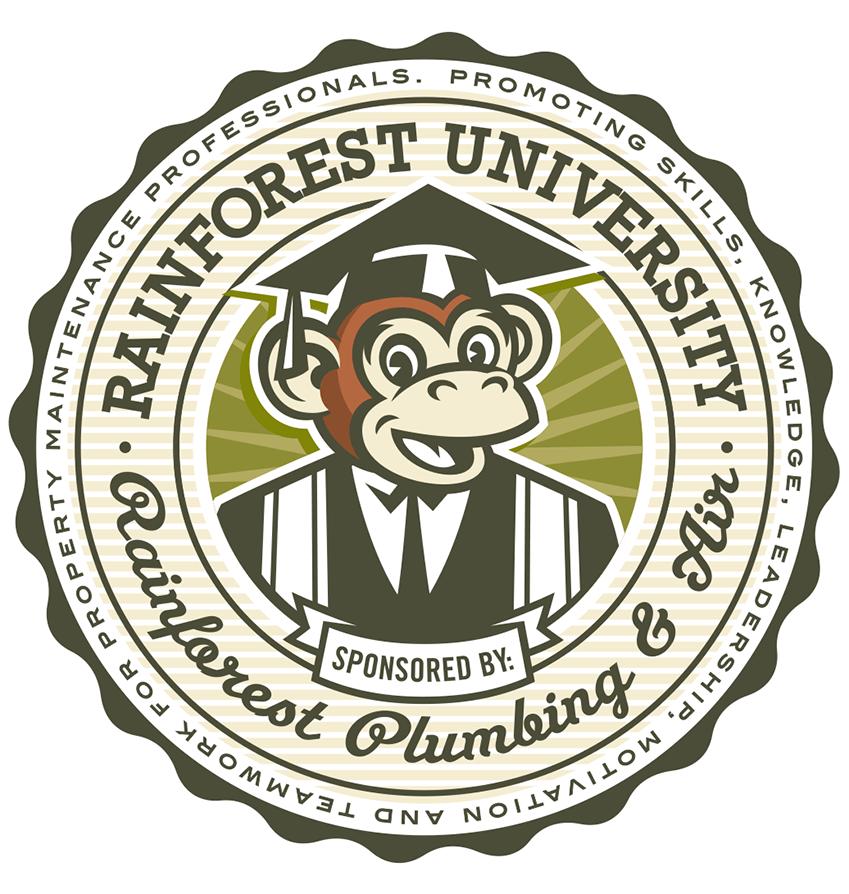 Promoting skills, knowledge, leadership, motivation, and teamwork.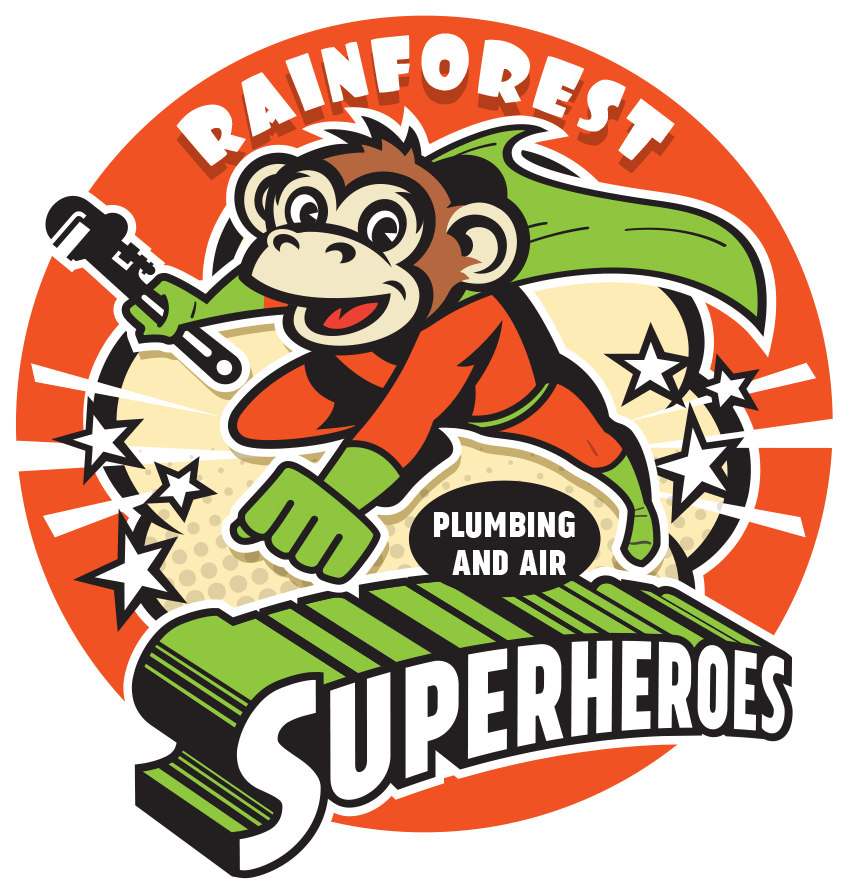 We are hiring! Apply to join our team for great experience and benefits.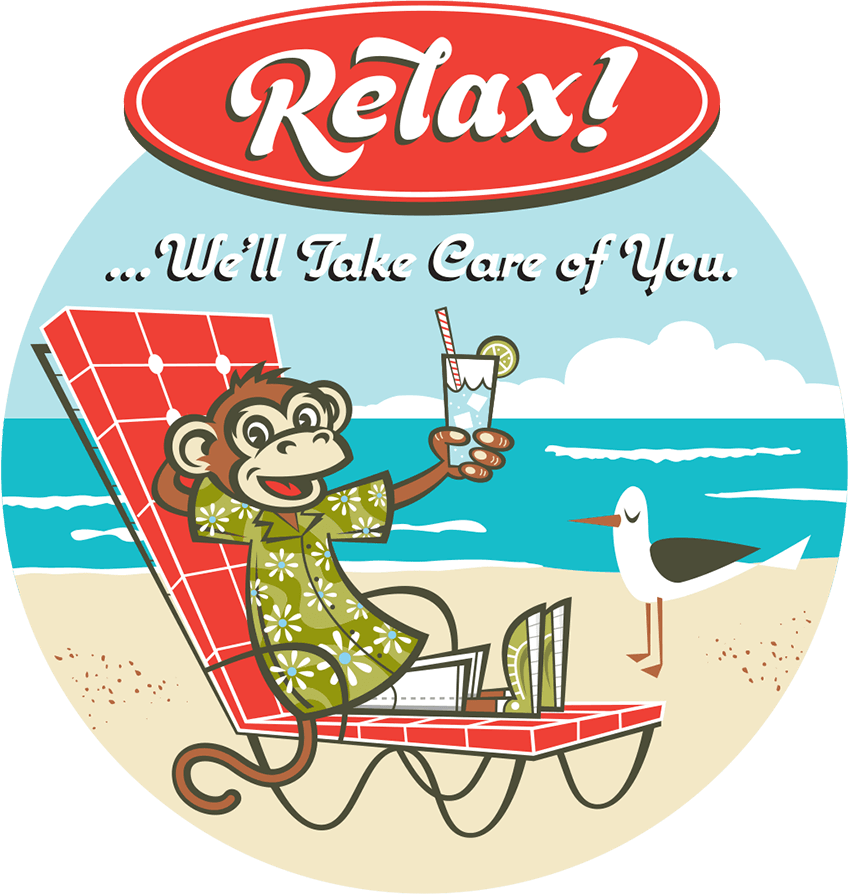 We know you have many choices, but there's only one with the up-front guarantee!
You guys always do right by me and my properties.
Honest, fair, and reliable. If you need a contractor you can trust call rainforest! Then cancel your home warranty and buy the cabana club!
Very reasonable and efficient, I am so grateful and relieved
My water bill doubled and I called Rainforest in a panic. Amber could not have been nicer or more helpful on the phone and Rob showed up two hours later, which was ahead of schedule. He figured out ...
I love you guys so much
Scott he's the best he's so professional kind and helpful even after he was done with my air conditioner he came in and showed me how to do the thermostat
Fantastic Service
Omar was fantastic! Very professional and thorough. Thank you so much for taking care of our needs in a timely manner. We appreciate you!!
Great service technician
Chris was courteous and knowledgeable. Quickly fixed my leaky sink. Rainforest let me know he was on his way with his picture so I knew who he was when I answered the door.