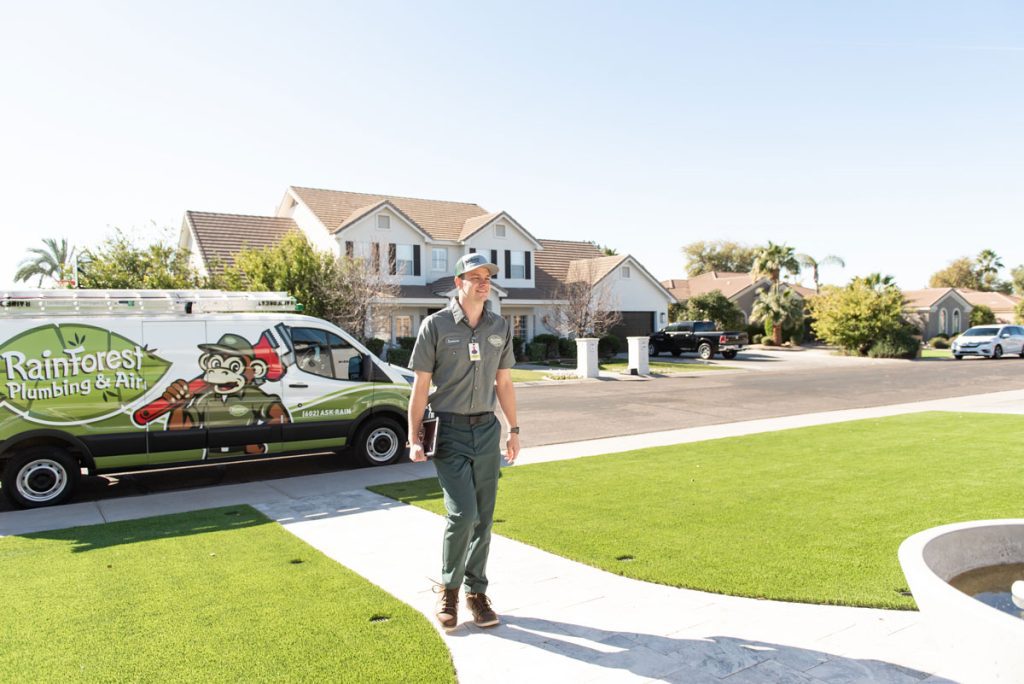 Save Money with Quality Leak Detection Service
Refrigerant Leak Detection in Chandler, AZ
If an air conditioner stops working efficiently, it may be because the refrigerant needs to be replaced. Rainforest Plumbing & Air technicians offer refrigerant leak detection in Chandler and surrounding areas, and are trained to replace refrigerant and fully service your air conditioning unit. Call today to request a free estimate, and make sure your AC system is ready when you need it most.
For Chandler refrigerant leak detection, call today at (480) 359-3664
A refrigerant is any substance that is used in the process of artificial cooling during what is known as the "heat cycle." In most cases, refrigerant is used as a main cooling component in refrigerators and air conditioning units.
HVAC refrigerants typically fall into one of the following classifications:
While knowing the specific chemical composition of the refrigerant your AC system uses is not necessary, there is one type of refrigerant you should be aware of: R22. R22, referred to in the HVAC industry as Freon, is an HCFC that for years was the go-to refrigerant on the market. However, recent regulations from the Environmental Protection Agency have barred the manufacturing and importing of Freon in the U.S. That means when current supplies run out, all Freon-based air conditioners will become obsolete. If you believe your system is experiencing a Freon leak, give us a call for leak detection right away. Rainforest Plumbing & Air will be able to assess whether it's worth repairing your leak, or if it's more cost-efficient to simply replace the unit in the long-run.
Rainforest plumbing & Air services
Why Is Refrigerant Leak Detection So Important?
Refrigerant leak detection in heating, ventilation, and air conditioning (HVAC) systems is an extremely difficult task, even for an experienced service technician. The leak could be well-hidden from view in tubing, a system component, or in an operating or safety control switch. Refrigerant leak detection requires great urgency, however, because if a leak is left unfixed, gases that are harmful to the environment are emitted. Government rules no longer give service technicians the option of adding refrigerant when the system is low due to a leak. Now, the leak must be located and fixed within a specified period of time. Only then can your AC system be re-charged with refrigerant. Signs that your AC system may be experiencing a refrigerant leak include:
Bubbling/hissing sounds coming from the unit
Ice on the unit's evaporator coils
Poor energy efficiency/increased cooling bills
A lack of cool air/increased humidity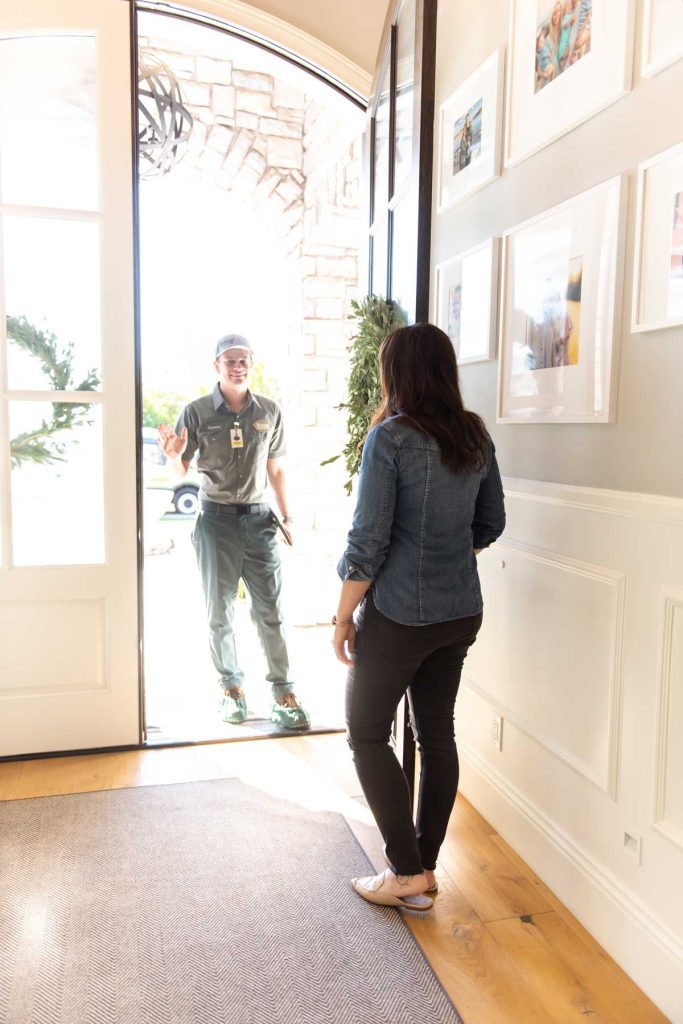 How Does Rainforest Find Refrigerant Leaks?
There are many types of testing equipment that can be used in refrigerant leak detection. Some of it is automated, while other methods exist to perform on-site testing. To find the leak in your air conditioner, our service technicians will determine the best method to use and get to work ASAP. We can detect an AC refrigerant leak using a soap solution, a halide torch, or dye interception. We can also isolate a specific component from the system if necessary and use pressurization on the system with dry nitrogen gas.
Once your refrigerant leak is controlled and your refrigerant level is managed, Rainforest will complete any necessary repairs, recharge your system with refrigerant, and get your AC unit running smoothly again before you know it, thus delivering comfortable air throughout your space. Give us a call today to schedule an appointment with our Chandler leak detection pros, and remember that we offer payment plans, financing options, and specials to fit any budget. Best of all, with our upfront guarantee, there are never any surprises—the price we quote you is the price you get!

Our exclusive membership plan offers many benefits that improve system efficiency and provide discounts on service calls, while giving you priority service and peace of mind.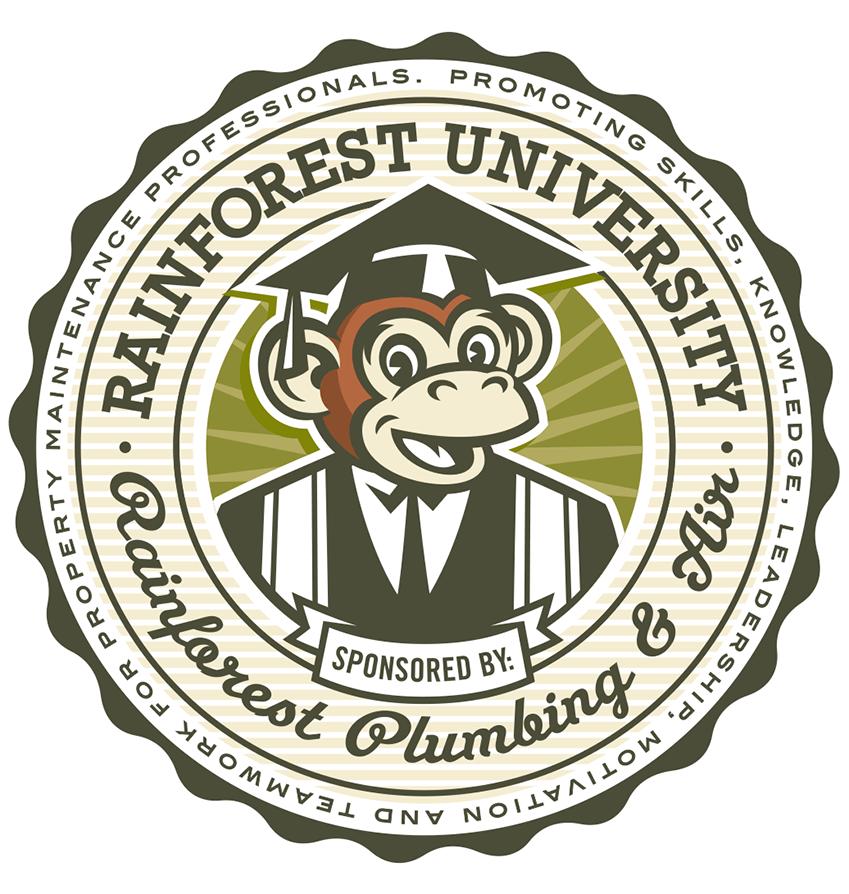 Promoting skills, knowledge, leadership, motivation, and teamwork.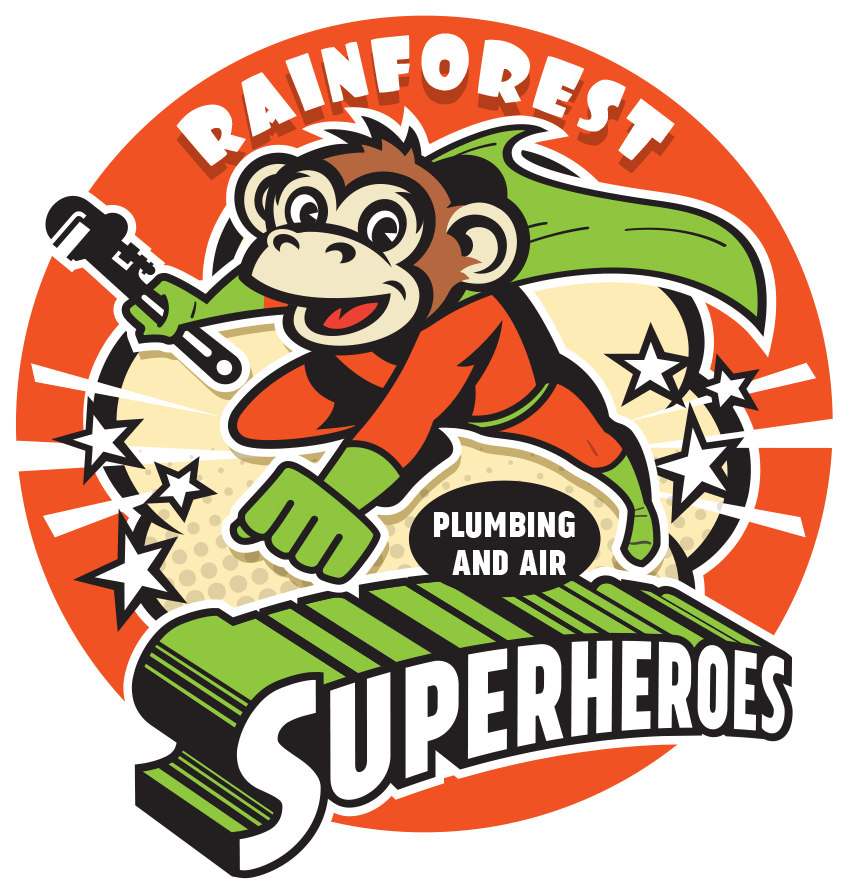 We are hiring! Apply to join our team for great experience and benefits.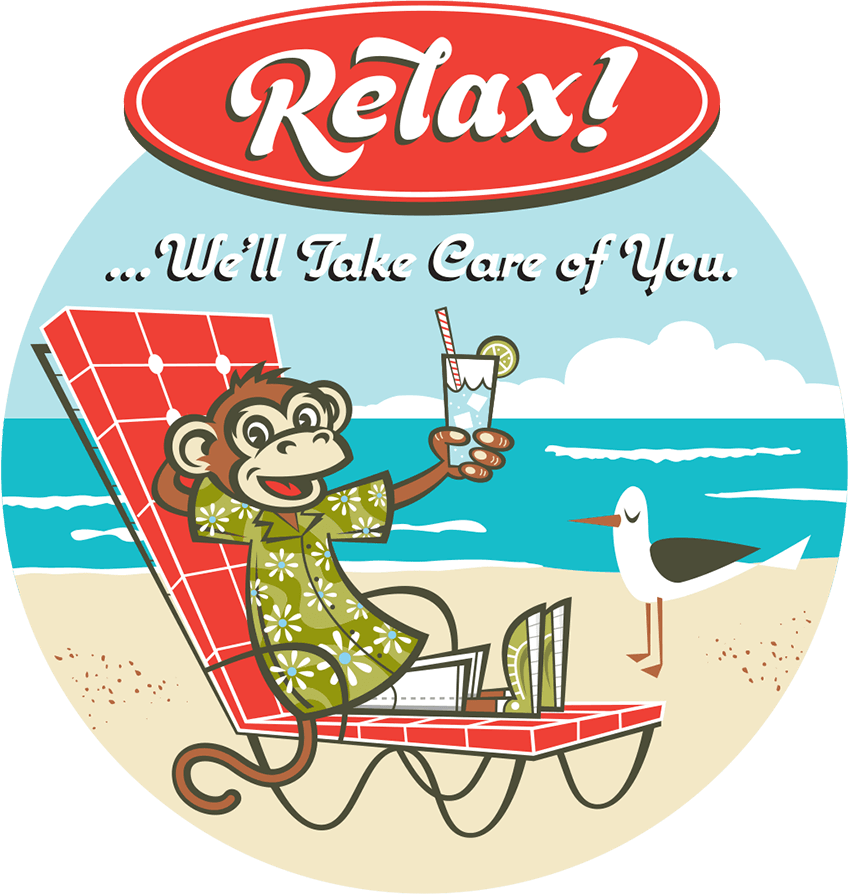 We know you have many choices, but there's only one with the up-front guarantee!
You guys always do right by me and my properties.
Honest, fair, and reliable. If you need a contractor you can trust call rainforest! Then cancel your home warranty and buy the cabana club!
Very reasonable and efficient, I am so grateful and relieved
My water bill doubled and I called Rainforest in a panic. Amber could not have been nicer or more helpful on the phone and Rob showed up two hours later, which was ahead of schedule. He figured out ...
I love you guys so much
Scott he's the best he's so professional kind and helpful even after he was done with my air conditioner he came in and showed me how to do the thermostat
Fantastic Service
Omar was fantastic! Very professional and thorough. Thank you so much for taking care of our needs in a timely manner. We appreciate you!!
Great service technician
Chris was courteous and knowledgeable. Quickly fixed my leaky sink. Rainforest let me know he was on his way with his picture so I knew who he was when I answered the door.