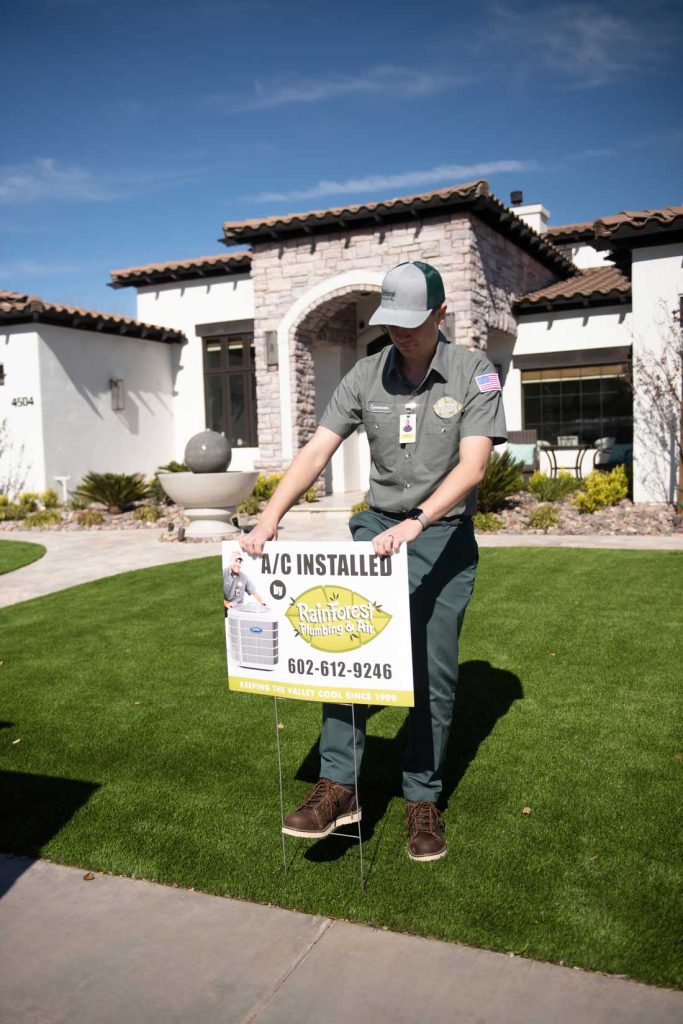 Dependable 24-Hour Emergency Air Conditioning Service in the Anthem Metro Area
Has your AC unit experienced a refrigerant leak recently? Are the vents or registers dirty? Or is your system actually blowing hot air instead of cold?
At Rainforest Plumbing & Air, our Anthem repairmen can take care of these issues and more. Our skilled technicians offer a full range of AC repair in Anthem and surrounding areas. We have the skills, training, and technology to solve virtually any cooling problem you present them with. Since 1999, Rainforest Plumbing & Repair has been delivering satisfaction to local homeowners and business owners, and today we are known across the region for work that is fast, fair, and easy.
Every service our repairmen provide is backed by our up-front guarantee, which means the price you pay is the price we quote you up-front—no hidden fees, no last-minute surcharges, no tricks or surprises of any kind. Call Rainforest Plumbing & AC today for a free estimate, and find out how cool things feel when you step into the Rainforest.
Request fast, effective & affordable AC repair in Anthem by contacting us online or calling today! Anthem Metro Area: (480) 359-3664
Weird smells
Sounds that are off
No air flow
Leaks or your unit is freezing over
Warm air
Weird smells
As cooling air required condensation, there's excess moisture which can lead to mold or mildew growth in your unit and ducts as well.
Sounds that are off
No air flow
Leaks or your unit is freezing over
Warm air
Ready to get started? Call us today! Anthem Metro Area: (480) 359-3664
Vents/Registers Inspection
Experiencing inconsistent room-to-room temperatures in your home or office? Call Rainforest Plumbing & Air to adjust or repair AC registers and achieve balanced air delivery.
Air vents or "registers" are what carry air throughout your home or building, allowing you to adjust the amount of air delivered to a specific area or room. They may be known by names such as diffusers, supply outlets, or grills, but their function is all the same.
Registers can be placed in a number of locations throughout your space, be it high on the ceiling, or low on the baseboards, windowsills, and floors. The location of the register depends somewhat on whether it is being used primarily for heating or cooling. Heating registers are placed in low areas of your space, while those used for cooling are installed higher up.
Registers also provide indications of whether your filters are doing a good job of keeping your system free of dust. If the metal covering on your register is caked with dust and debris, call Rainforest Plumbing & Air to change the filter, and start enjoying better indoor air quality before you know it.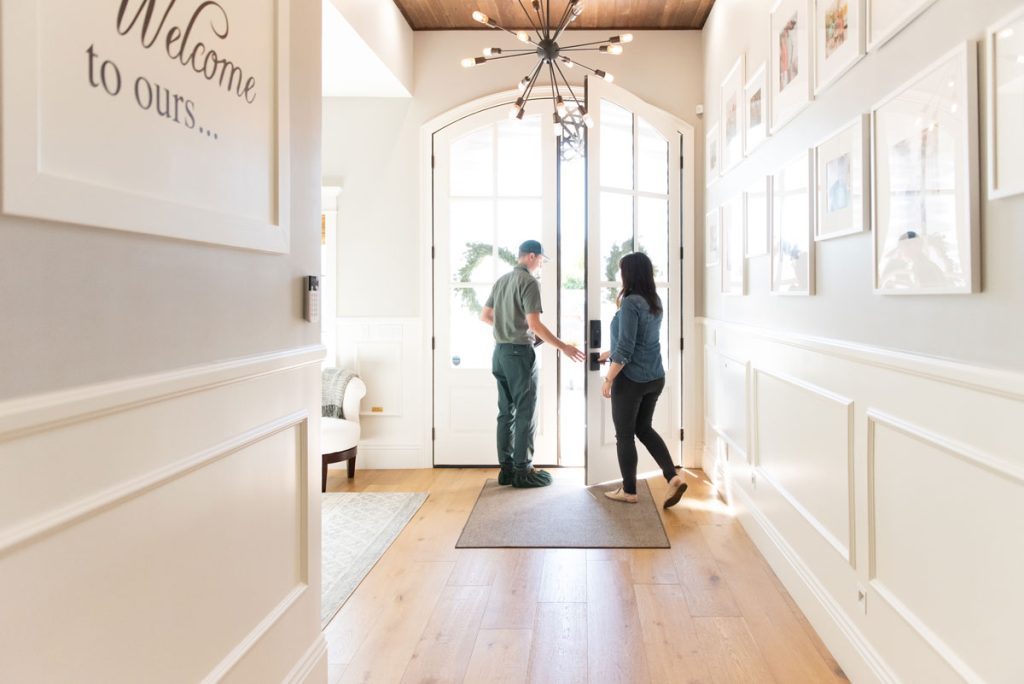 Air Conditioning Service That's a Cut Above
If you are tired of amateur-level AC repair techs in Anthem, AZ, Rainforest Plumbing & Air is the solution you have been looking for. Our fully licensed and insured team has the comprehensive expertise to not only solve your current AC issues, but help your unit continue to be energy-efficient in the future.
Keep in mind, AC issues do not just go away on their own, and the longer you wait to call for a repair the greater the chance there is you'll have to pay for a complete AC replacement, so do not hesitate to contact us for an estimate ASAP.
Customers love Rainforest Plumbing & Air because we offer:
Call or contact us online to schedule fast & reliable AC repair in Anthem today! Anthem Metro Area: (480) 359-3664.

Our exclusive membership plan offers many benefits that improve system efficiency and provide discounts on service calls, while giving you priority service and peace of mind.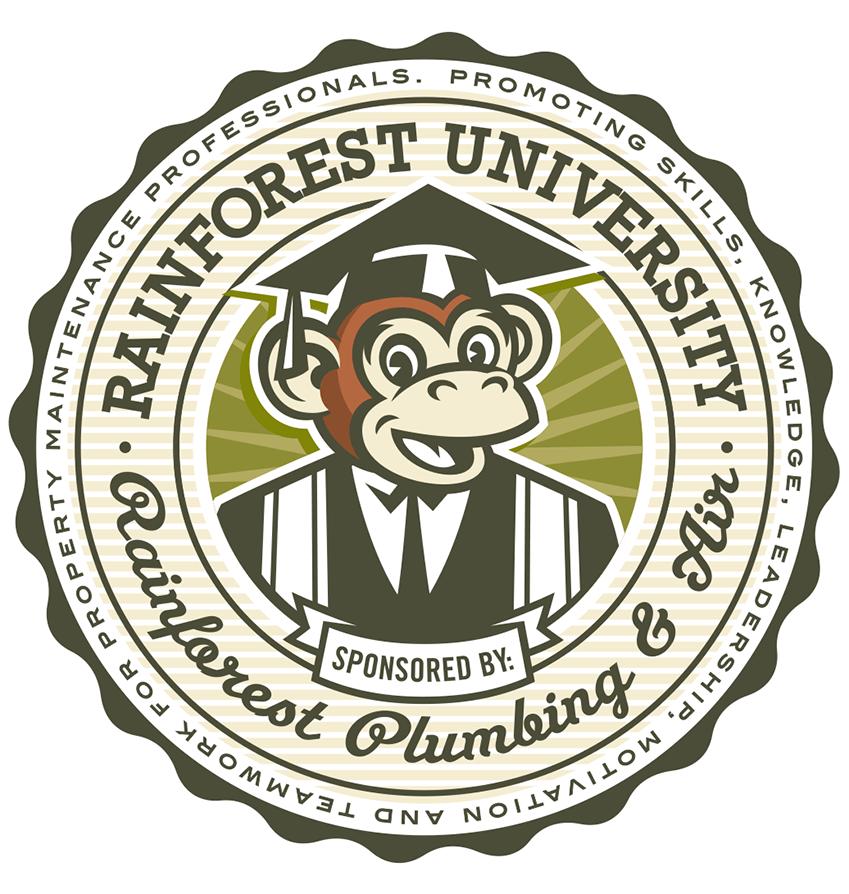 Promoting skills, knowledge, leadership, motivation, and teamwork.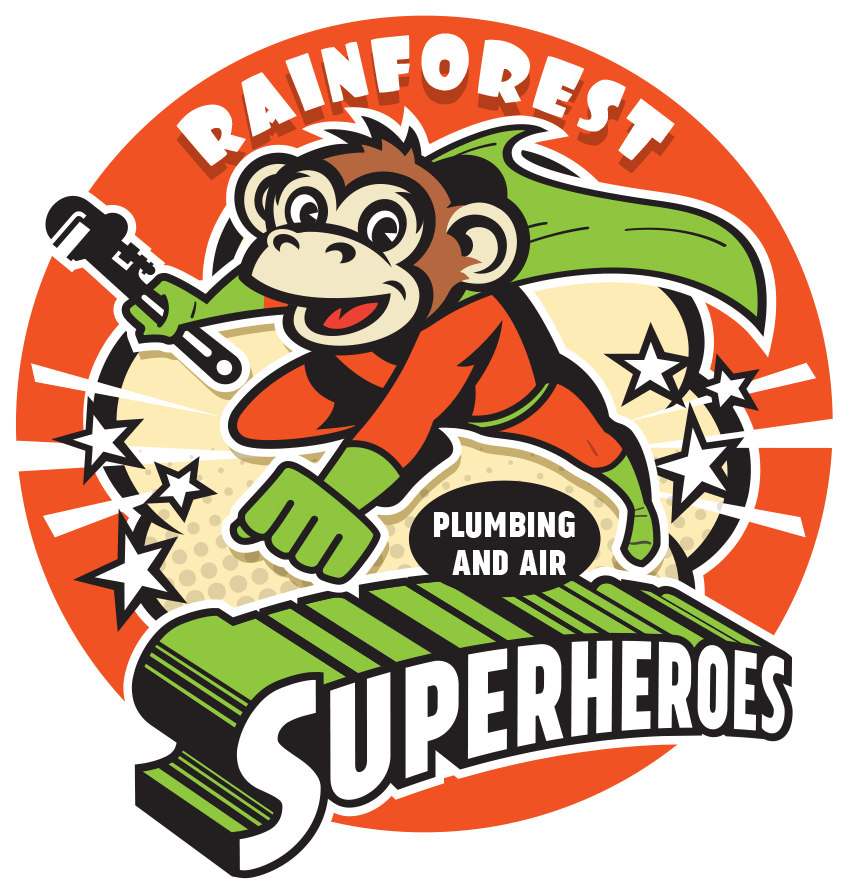 We are hiring! Apply to join our team for great experience and benefits.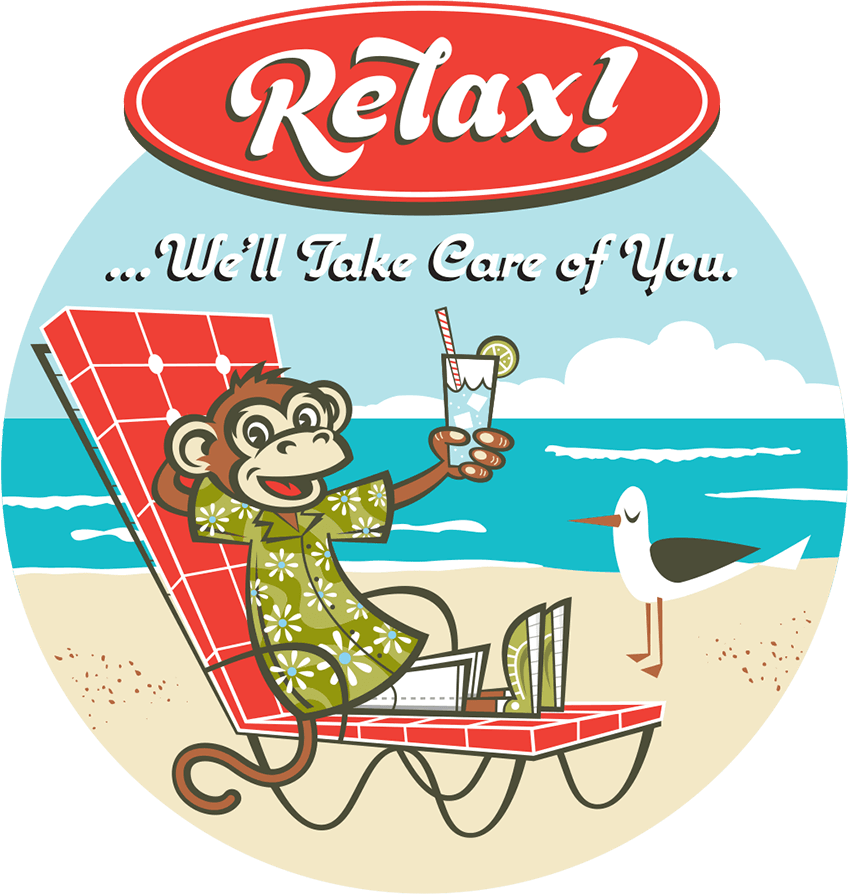 We know you have many choices, but there's only one with the up-front guarantee!
You guys always do right by me and my properties.
Honest, fair, and reliable. If you need a contractor you can trust call rainforest! Then cancel your home warranty and buy the cabana club!
Very reasonable and efficient, I am so grateful and relieved
My water bill doubled and I called Rainforest in a panic. Amber could not have been nicer or more helpful on the phone and Rob showed up two hours later, which was ahead of schedule. He figured out ...
I love you guys so much
Scott he's the best he's so professional kind and helpful even after he was done with my air conditioner he came in and showed me how to do the thermostat
Fantastic Service
Omar was fantastic! Very professional and thorough. Thank you so much for taking care of our needs in a timely manner. We appreciate you!!
Great service technician
Chris was courteous and knowledgeable. Quickly fixed my leaky sink. Rainforest let me know he was on his way with his picture so I knew who he was when I answered the door.